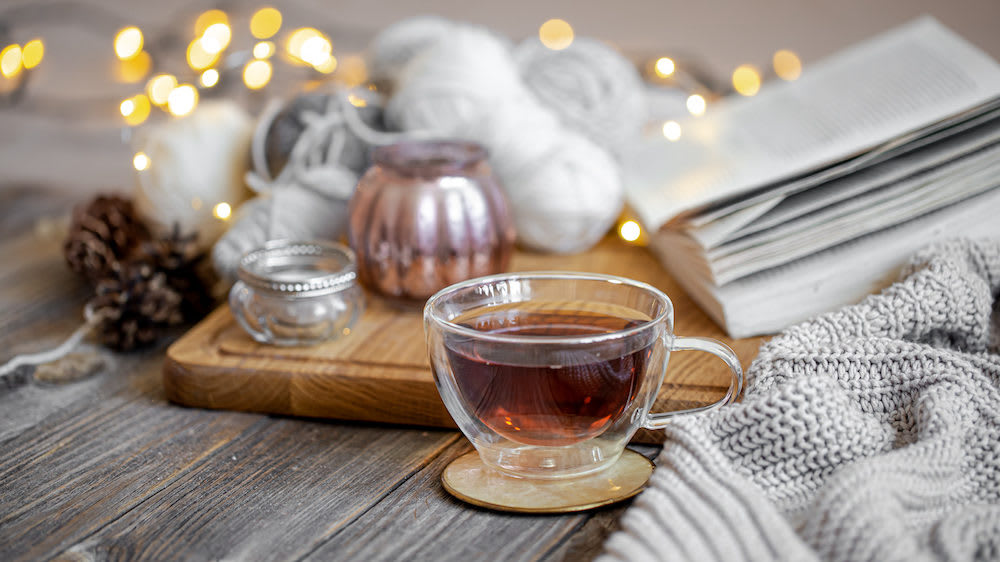 That first crisp fall day is exciting. We pull out sweaters, watch football and excitedly anticipate the holidays. Before long, though, it's dark when you leave for work and dark when you drive home, and the weather is cold and depressing. It's a good time to make your home a cheery, cozy haven that drives out those winter doldrums. Here are some ideas.
Learn From the Scandinavians
The Scandinavian countries have learned to make the most of those snowy, cold months. Their concept of
hygge,
pronounced "hooga," brings comforting aromas, textures and tastes to their homes. Provide your own
hygge
by burning scented candles, piling the sofa with cozy blankets and serving warm beverages.
Lighten Up
Since winter days are the shortest of the year, dispel the January gloom with added illumination around the house.
Swap incandescent light bulbs for LED bulbs with a K rating of 3,500 to 6,500 on the package. The illumination in your house will be whiter and brighter than with old-school bulbs. As an added bonus, you'll use a tenth of the electricity.
Keep a string or two of white holiday lights on display throughout the winter. Drape them across the fireplace mantle or wind them through the branches of a potted indoor tree. String lights cast an enchanting soft glow on cold winter nights.
Wash your windows, inside and out. Remove the screens until spring. Then keep your shades open by day to admit as much natural light as possible.
Paint the walls of your main living area with light, off-white semi-gloss paint that gently reflects light. Cover dark upholstery with white or pale slipcovers.
Brighten Up the Winter Doldrums
Bring color and freshness to your decor wherever you can.
Accessorize your home with brightly colored wall art and accent pillows. Consider replacing heavy drapes with lighter blinds or Roman shades.

Add some cheerful green plants to bring a touch of spring to your home. A bright bouquet of fresh flowers will lift everyone's spirits.

Bring in gold touches to warm your home's more formal spaces.

Hang mirrors to reflect window light and brighten your rooms.